For women, comfort and style are always tightly intertwined, as comfort is a key component in various aspects of life. Likewise, casual clothing ideas for women can help them look better and feel more confident in everyday situations such as work meetings, social gatherings, and so on. For most people, casual attire is more approachable and a popular choice of fashion accessories.
Keep it Casual
A common misconception about casual wear is that it is dull and bland, yet it is so much more than that. Its simplicity encompasses a variety of colors, styles, and accessories that, when paired together, create a minimalist value that is neither too much nor too little. For peace of mind and a simple look, casual clothing is the way to go.
Below are some of the ideas that you could manage to keep a trendy style on your casual days. Take a look!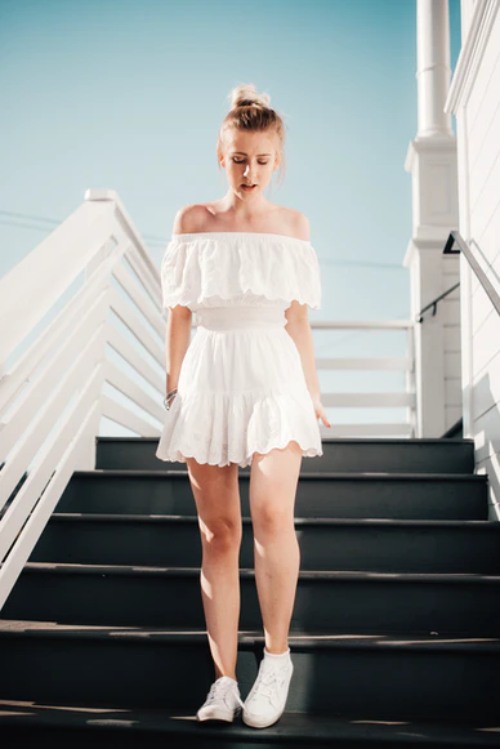 Basic White T-shirt and Black-fitted Jeans
The classic combination of a white t-shirt and black fitted jeans is a timeless look that can be worn in nearly every situation. This combination works well for everything from a short errand outside to a night out with friends to a dinner date. You could also pair it with sneakers or stiletto heels with whatever color since we already have white and black; another color will complete a three-pair color scheme which is a great deal for any fashion style.
Knee-Level Casual Dress and White Sneakers
During the spring and summer, a knee-length dress with white sneakers is the finest combo for a relaxed look. Wearing both of the pieces is simple. From off-shoulder to sleeveless, knee-length dresses come in a variety of designs. In fact to amp up your style you can also try wearing a corset and show those beautiful curves of yours. Before buying a corset don't forget to refer to this waist training guidebook. It's also available in a variety of shades, including black, white, yellow, and green. Rather than sandals or heels, a pair of white sneakers offer your ensemble a livelier appearance. You could also add a minimalist bag with nude color to complete this sassy style.
Oversized Shirt
When it comes to a casual look, an oversized shirt should be one of your choices. It not only gives the person a comfortable feeling, but it also brings them a fresh and free appearance. With this piece of cloth, you can explore a wide range of styles. You can wear it with jeans, a light-tight pair of trousers, plaid skirts or even a loose dress if it's big enough. In addition, matching footwear on this one is not a problem since you have a variety of options such as sandals, flip-flops, and sneakers.
Read: Here is #1 Diamond Marketplace Rare Carat
Wide-leg Pants
Wide-leg pants are specially created for very active women since it is made to give freedom by providing room to move, and flattering them at the same time. Its loose design is perfect for those who want to feel at ease and casual but still look stunning. Also, this clothing idea is recommended for business casual attire, with the addition of sophisticated accessories such as a necklace or a wristwatch. Wear them casually with a top and a cardigan, or dress them up with a pretty neutral; blouse. With a wide range of colors, you can choose the shade that best complements your skin tone and overall style.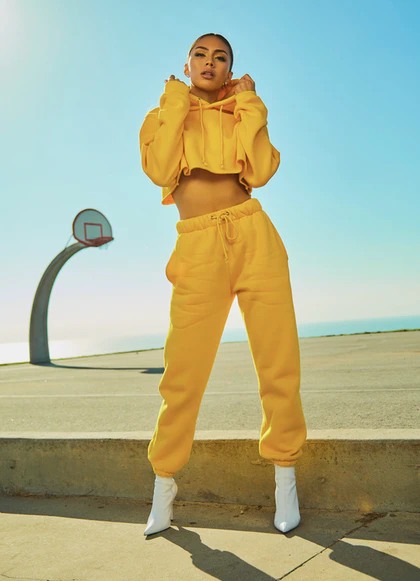 Co Ords Set
Co Ords put an end to ladies' fashion concerns. They don't need to match because they are a set! Color coordination is an effortless task with these; what you wear above compliments what you wear below. It provides a perfect matching of top and bottom clothes.  Sweaters and sweat pants, knitted two pairs, crop shirts, fitted skirts, and more are some of the co ords for women. There are a plethora of options to pick from, which may be used for any occasion, whether you're at home or out and about.
If you would like to buy casual midi dresses for women then should visit thecommense.com. They have a huge collection of midi dresses.
In a Nutshell
This is just a shortlist of casual cloth ideas for women. We hope we have been able to help you find that perfect top and got you a little bit closer to your goal of looking relaxed and casual. If you suddenly feel the need of checking out new clothes for this casual fashion style, try the 6 Euros Coupon for Allylikes new users without threshold. Don't forget to use discount codes: NEWUK at the checkout. And please always remember that your confidence is the most attractive style you can wear, therefore work on that as well. Keep slaying!