Hair care can be confusing sometimes. Should you shampoo your dirty hair or just go with the dry shampoo? Why are there so many types of conditioners? What's the difference? Should you be using a hair serum for your oily hair? With so many hair care products out there, how do you decide which one your hair needs? Don't worry, we're gonna break it all down for you bit by bit, starting with hair conditioners. Happy reading!
How Many Conditioners Are There?
There are mainly three types of conditioners:
Rinse-out conditioner: Rinse-out conditioner is the regular conditioner that is used after shampooing your hair. This conditioner is meant to be rinsed out from your hair completely, since keeping it in for long might cause hair damage.
Leave-In Conditioner: As the name says, this conditioner is supposed to be left in your hair, not to be rinsed out. It is typically used after regular conditioner.
Deep Conditioner: Deep Conditioner is supposed to be used weekly, and is used to deeply hydrate your hair.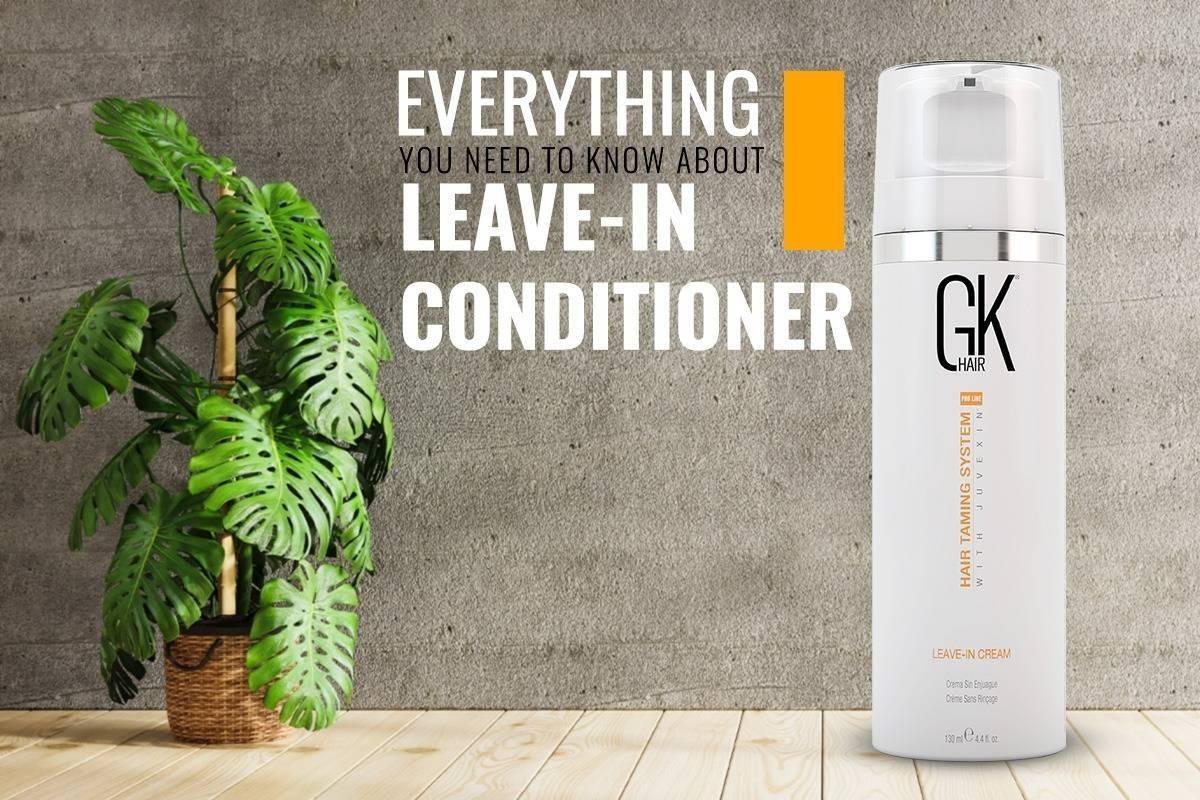 What Is A Leave-In Conditioner?
A leave-in conditioner is a hair care aid designed to add moisture to your hair. This conditioner is supposed to be left in your hair for a prolonged effect of nourishment and hydration. But why is there a need for a leave-in conditioner when you already have a regular conditioner? Some hair types tend to be drier than others, and a regular conditioner isn't enough to hydrate them well. Applying leave-in conditioners adds an extra dose of nourishment to your hair, sealing the moisture in for longer periods of time.
How Does Leave-In Conditioner Work?
Let's see how leave-in conditioner works for each type of hair:
Low-Porosity Hair: This type of hair has its cuticles tightly closed which is why it doesn't easily absorb moisture. Since leave-in conditioner is left on hair all day long, this helps low-porosity hair slowly absorb the needed moisture and maintain natural hydration level of hair.
Medium-Porosity Hair: This type of hair has its cuticles perfectly aligned, which allows just the right amount of moisture to get absorbed. Medium-hair porosity is considered typically healthy, and a lightweight leave-in conditioner is perfect for such a hair type as it easily gets absorbed into the hair.
High-Porosity Hair: High-porosity hair is the most damaged of all. It has its cuticles wide opened which results in intense moisture loss. A leave-in conditioner, therefore, comes in handy as it prevents the high-porosity hair from drying out and keeps it hydrated.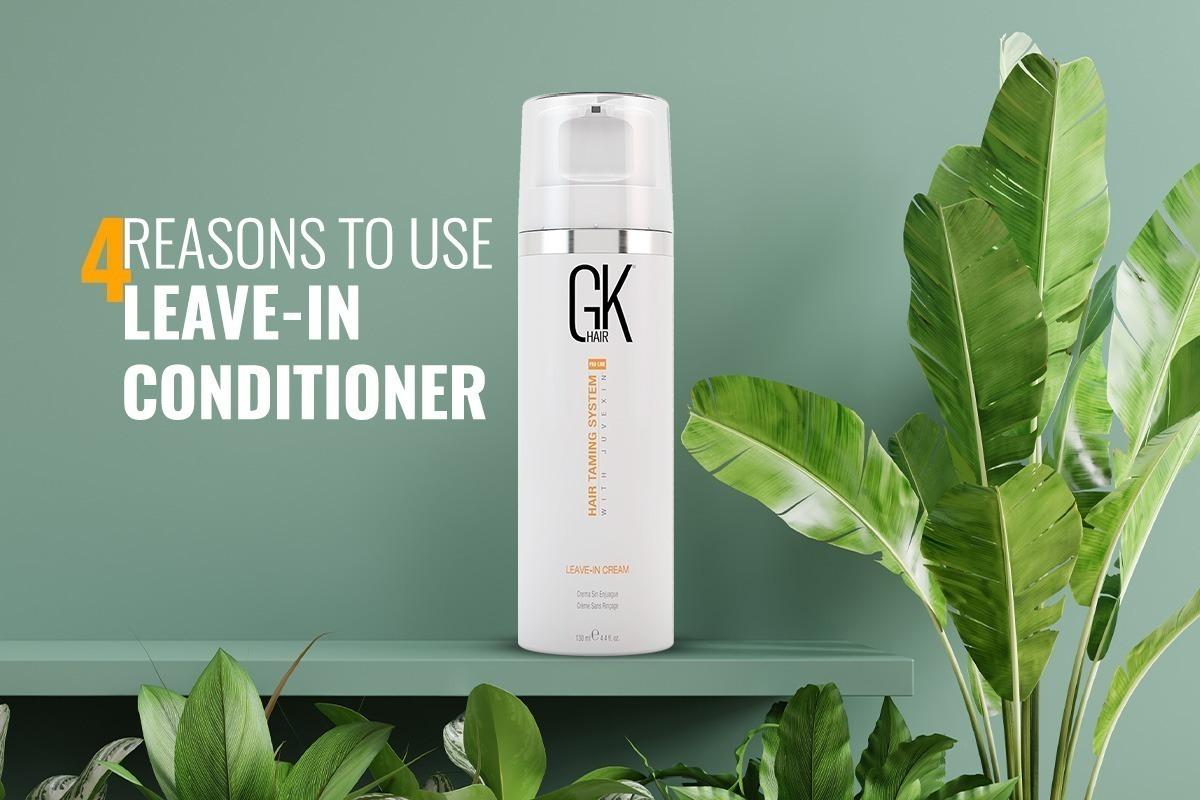 Benefits Of Leave-In Conditioner
Knocks Out Dryness
That's the whole point of leave-in conditioner; to knock the dryness out. Dry hair needs as much moisture as it can get. Therefore, leave-in conditioner comes in handy for an extra dose of nourishment.
Minimal Frizz
Once the dryness is under control, the frizz pretty much goes away on its own. Frizz occurs either due to dryness, or humidity. Since a leave-in conditioner hydrates the hair, as well as protects it from harsh weather, the hair stays frizz-proof all day long.
Damage Repair
Dry hair is more likely to get damaged due to its fragility and vulnerability. A leave-in conditioner, owing to its hydrating ingredients, repairs the hair from the inside out and keeps the damage away.
Perfect For All
Due to its lightweight texture, a leave-in conditioner is perfect for all hair types, be it fine, wavy, or curly. Since curly hair is typically highly porous, a leave-in conditioner can help maintain its moisture level for a long time.
Can I Use a Leave-In Conditioner Everyday?
Although leave-in conditioner is quite helpful in dealing with dry hair, it is not advisable to use it everyday. Doing so can result in product buildup, which is more trouble than blessing. Experts opine that there's no need to wash your hair everyday; however, it is important to use leave-in conditioner every time you wash your hair. So, an ideal routine would be washing your hair on alternate days and using leave-in conditioner with it.
Where Can I Find Leave-In Conditioner
The stores are filled with different types of leave-in conditioners that claim to revitalize your hair. The threat of harmful chemicals, however, is always inevitable. Therefore, make sure your pick checks all of the pointers below:
-It should be free of harsh chemicals like sulfates and parabens.
-It should be suitable for all hair types, from straight to coily.
-It should be infused with natural ingredients for nurturing purposes.
-It should't contain any chemical that your skin is reactive to. '
-It should double-act as a hair detangling product.
-It should contain keratin protein for damaged, color-treated hair.
-It should be lightweight and non-sticky.
What's The Best Leave-In Conditioner For Me?
To help you out with your hair troubles, we're gonna break it all down and suggest the perfect products according to your hair types.
For Fine Hair:
Fine hair is generally considered healthy and needs less amount of moisture. Hence, it's best to use a product that's light in texture, and doesn't weigh the hair down, such as GK Hair Leave-In Conditioner Spray. Its spray-on, lightweight texture is perfect for the hair who is in need of gentle moisture.
For Coarse Hair:
Coarse hair type usually comes under the umbrella of textured hair, and ultimately needs more moisture. For such hair, GK Hair Leave-In Conditioner Cream is the best option to go with. Its creamy texture gives a gentle hold to your curls with a super dose of hydration.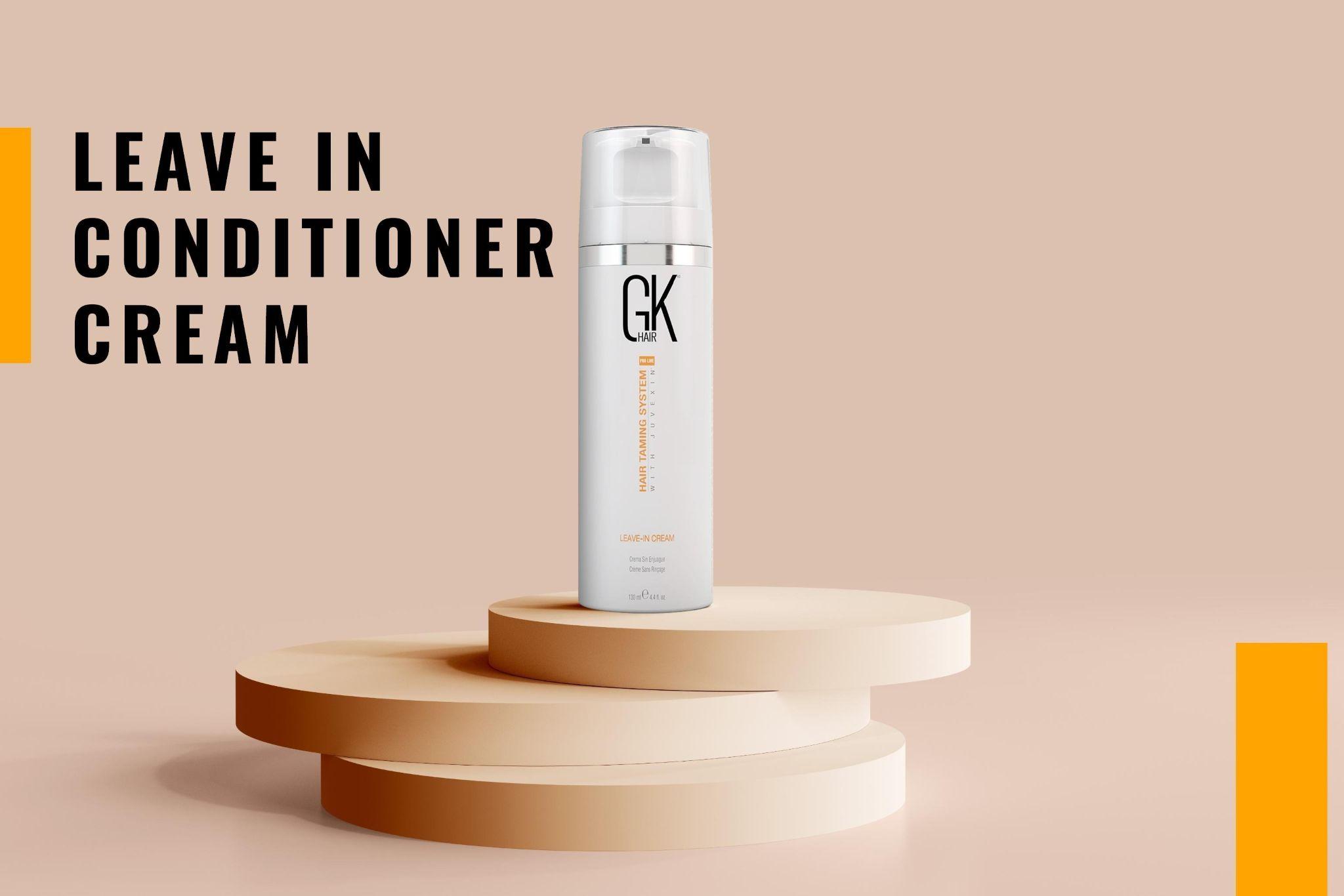 For Blonde Hair:
Blonde hair needs extra care to maintain that perfect color you spent so many bucks on getting. Therefore, GK Hair Leave-In Bombshell Cream is ideal for nourishing blonde hair and keeping the warm tones out.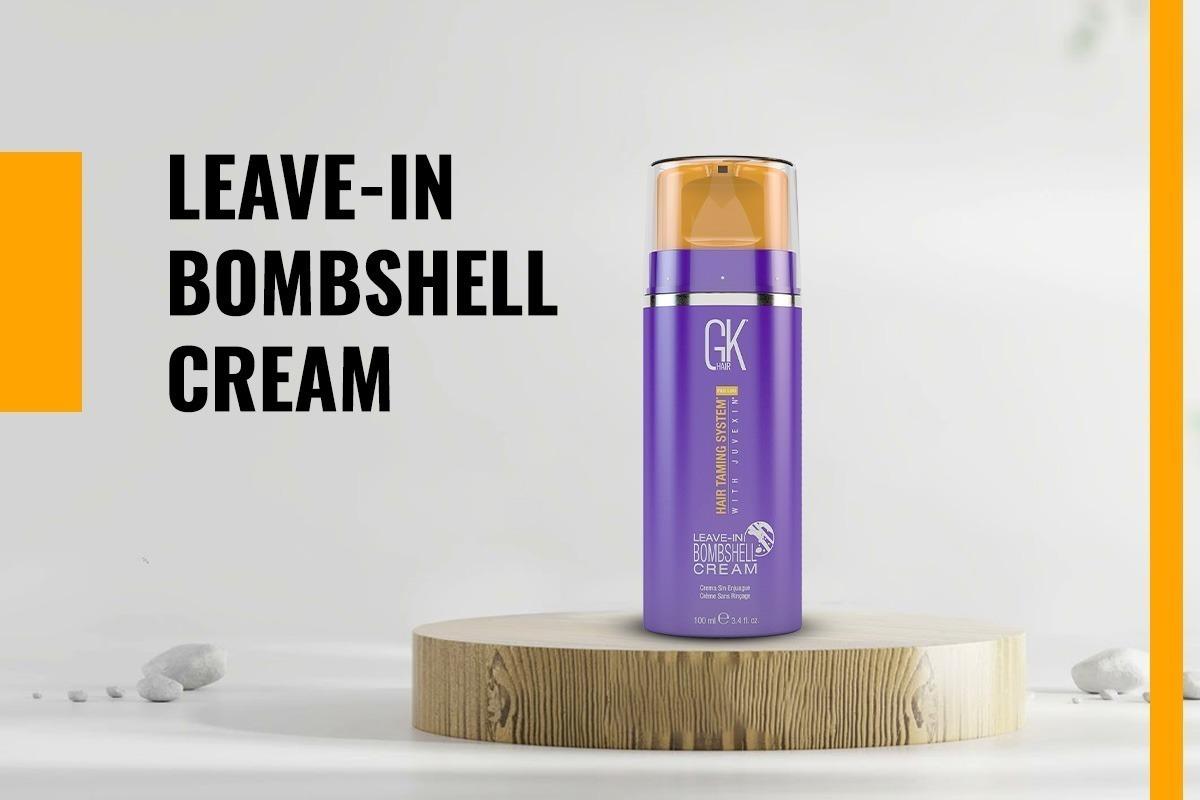 How To Use?
To use GK Hair Leave-In Conditioners, follow these steps:
Wash your hair with the shampoo, and rinse it all out.
Condition your hair with your regular conditioner and wash it off as well.
Towel-dry your hair gently so that it absorbs dripping water.
Take some amount of GK Hair Leave-In Conditioner Cream (as much as your hair needs) and apply it to your hair lengths.
In case of GK Hair Leave-in Conditioner Spray, spray the product onto your hair lengths.
Avoid applying the conditioner to your roots as it will make your hair look greasy.
Work it well into the hair lengths with your fingers or a wide-tooth comb.
Style your hair as desired, or let it air-dry.
The Secret Tip
How about our secret magic trick to create a sweet mix? For a super nourished look, take a dime-size amount of Leave-In Conditioner Cream along with a few drops of GK Hair Argan oil Serum. Mix them both well and apply it to your hair strands. And ta-da! Enjoy super smooth, soft hair with our sweet mix.