L'oreal Telescopic Mascara claims to both lengthen and intensify. (They all do.)
Since it just hit the market, I felt compelled to give it a try.
As an Asian, I battle short, stubby lashes, and always search for a mascara that delivers. Let's see if this L'oreal Telescopic mascara lives up to its claim?
L'oreal Telescopic Mascara
(Price: $8.49)
Quality and Performance (3 points total. 30% weight.)
The formula was rich and creamy.
It applied easily and didn't clump. (Might have had something to do with the wand, but that's in packaging part of the review.)
The formula felt lightweight, but provided heavy volume.
Also, despite the volume, it didn't weigh lashes down.
Excellent quality and performance. Very happy with it.
+3 points     
Application (2 points total. 20% weight.)
Loved the way this mascara applied!
The wand is not a brush, but rather a circular comb-style brush.
Lashes separated with ease, and definitely looked longer.
+2 points  
Lasting Power (3 points total. 30% weight.)
Great. Lasted a few hours. Yes, even though a workout.
Because the formula is so strong, it can be hard to take off. (I used a baby wipe.)
-1 point
+2 points  
Read: Honest H2O Seaweed Mud Treatment – Facial Mud Mask (Review)
Packaging (2 points total. 20% weight.)
I absolutely loved the packaging.
The metallic tube looks futuristic, yet still simple.
It is telescope-shaped to represent the brand.
The tube gradually becomes smaller towards the top, making it stand well.
The twist top is easy to use.
Wand works excellently, as I have said before. And I love how flexible the stick is.
+2 points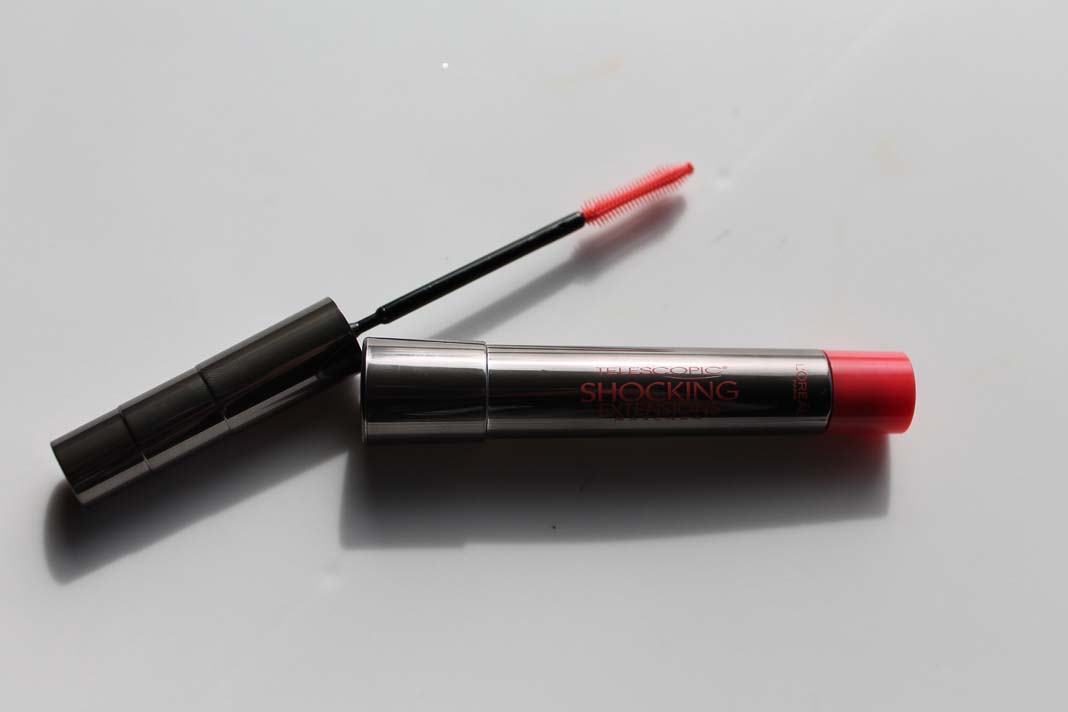 Overall Likes
Excellent quality; great performance.
Loved the packaging.
Easy-to-use, bendable wand.
Extends and lengthens lashes.
Great intensity.
Overall Dislikes
Overall Rating
9/10
Re-Purchase?
Yes.
Fantastic mascara. I'd love to use l'oreal telescopic mascara again.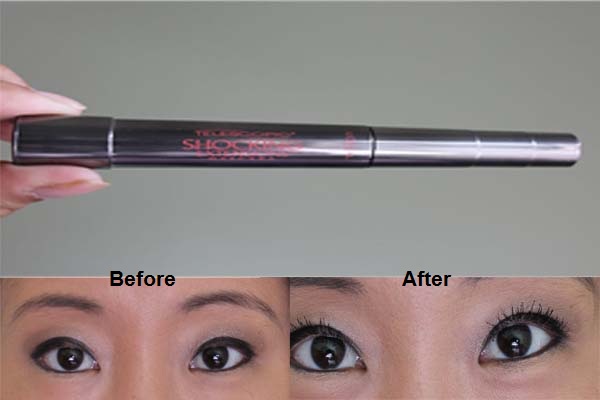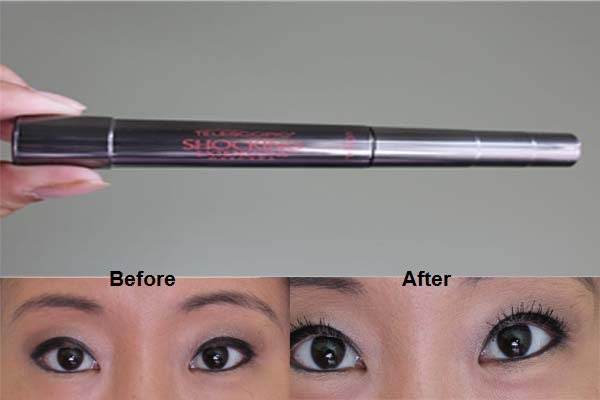 I know there are mixed reviews on the L'oreal Telescopic Shocking Extensions Mascara. Personally, I loved it. How about you?