You really want to enjoy your prom and you don't want anything to spoil the special occasion. If you have a full figure, you shouldn't opt for a dress that doesn't fit properly because this will only make you feel uncomfortable. Not all girls are petite and there are plus size prom dresses from all the major designers. You don't have to choose something that looks like a dress your grandmother would wear just because you are a little overweight.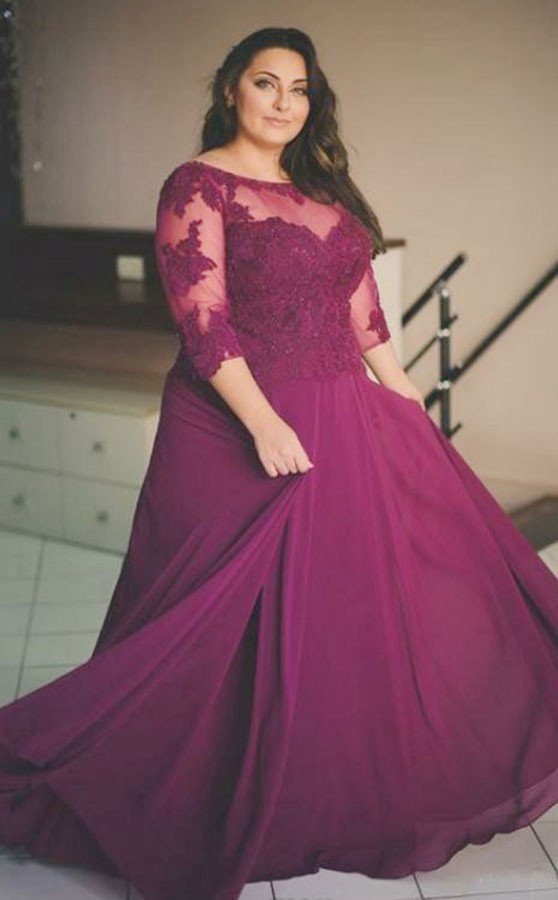 Ball gowns are the perfect solution for disguising the little bit of extra weight you have on your stomach, hips and thighs. You can choose a dress that falls to the floor or one that comes just below the knee. You don't have to stick with a dress that has long sleeves either, because a dress with a low neckline and spaghetti straps will make you look divine.
The vintage evening dress is a ball gown that is very slimming. These gowns are reminiscent of the evening gowns popular in the 1950's and 1960's. They come in vibrant colors that will make you look and feel beautiful. The A-line ball gown is another option is a dress style. This design has a form fitting bodice and a loose flowing skirt. There is no waistline so the skirt part of the dress flows from the just below the bustline. It is perfect for those who want to give the appearance of being slimmer than they actually are.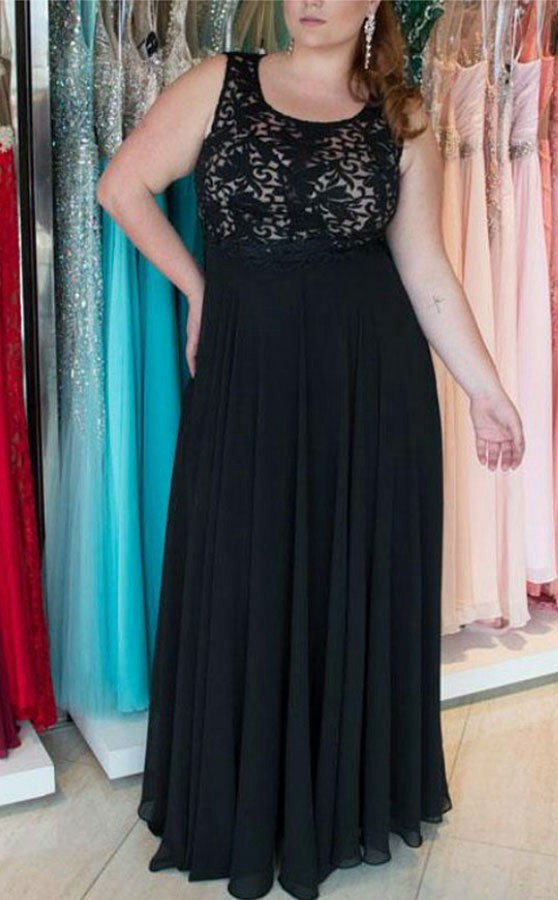 Most retail stores have prom dresses in plus sizes. If you start shopping early enough you will easily find the dress of your dreams because the store will order it in for you. Most prom dresses have to be ordered once you make the final selection and the salesperson takes your measurements. When it comes in, you will return to the store for a fitting so that any alterations can be made to make sure you feel comfortable.
Choosing a dress to suit your body shape is important. If you are wearing one that shows out every bulge, you will not feel comfortable even though you look beautiful because you think everyone is looking at your bulges. Such a dress would also be tight in certain places and you will not feel comfortable when you sit down. The dress has to be loose enough so that you can move about freely and enjoy yourself.
When shopping online for your prom dress, you do have to be more careful. Look at all the pictures of the dresses and carefully examine the sizing charts. Take your measurements and find the size that comes closest to these measurements. Always go larger – not smaller because if the dress is a little too big it is a lot easier to take in the seams than it is to let them out. If you buy the dress ready made from the size chart from an online store and you decide it doesn't fit right, you can return it. However, if the online retailer makes alterations to the dress according to measurements you send, you will not be able to return it for a refund.