Ready to elevate your hair game to the next level? Lace front wigs have taken the world of hairstyling by storm, and it's no wonder why.
These versatile wigs allow you to switch up your look effortlessly and with minimum fuss. One of the best things about these gems is that they offer a natural hairline, making it nearly impossible for anyone to tell that you're wearing a wig.
If you've got a lace front wig in your arsenal, you're in for a treat! Let's dive into the beautiful world of lace front wigs and discover 5 fabulous hairstyles you can flaunt with them.
Effortless Beach Waves With Lace Front Wigs
Yearning for the effortless allure of sun-kissed, beachy waves that whisper of endless summers and carefree days? Well, your dream look is just a lace front wig away, and the best part? You can rock it any time of the year!
Whether it's a frosty winter morning or a chilly Fall afternoon, your inner beach goddess can shine through with the help of a lace front wig. Transforming poker-straight locks into cascading, natural waves is easier than you think.
Grab a trusty curling wand, and don't forget to arm yourself with a good heat protectant to ensure your wig remains as fabulous as ever. Set your curling wand to a moderate heat setting, the secret behind achieving those coveted loose beach waves.
Here's where the magic happens: Alternate the direction of your curls as you work your way through the wig. This little trick adds that coveted touch of a natural beachy vibe as if the sea breeze itself styled your hair.
A spritz of texturizing spray is your secret weapon – it brings your waves to life, providing that just-off-the-beach texture and hold.
Give your lace front wig a gentle tousle, and voilà! You're ready to strut your stuff with those stunning beachy waves all day.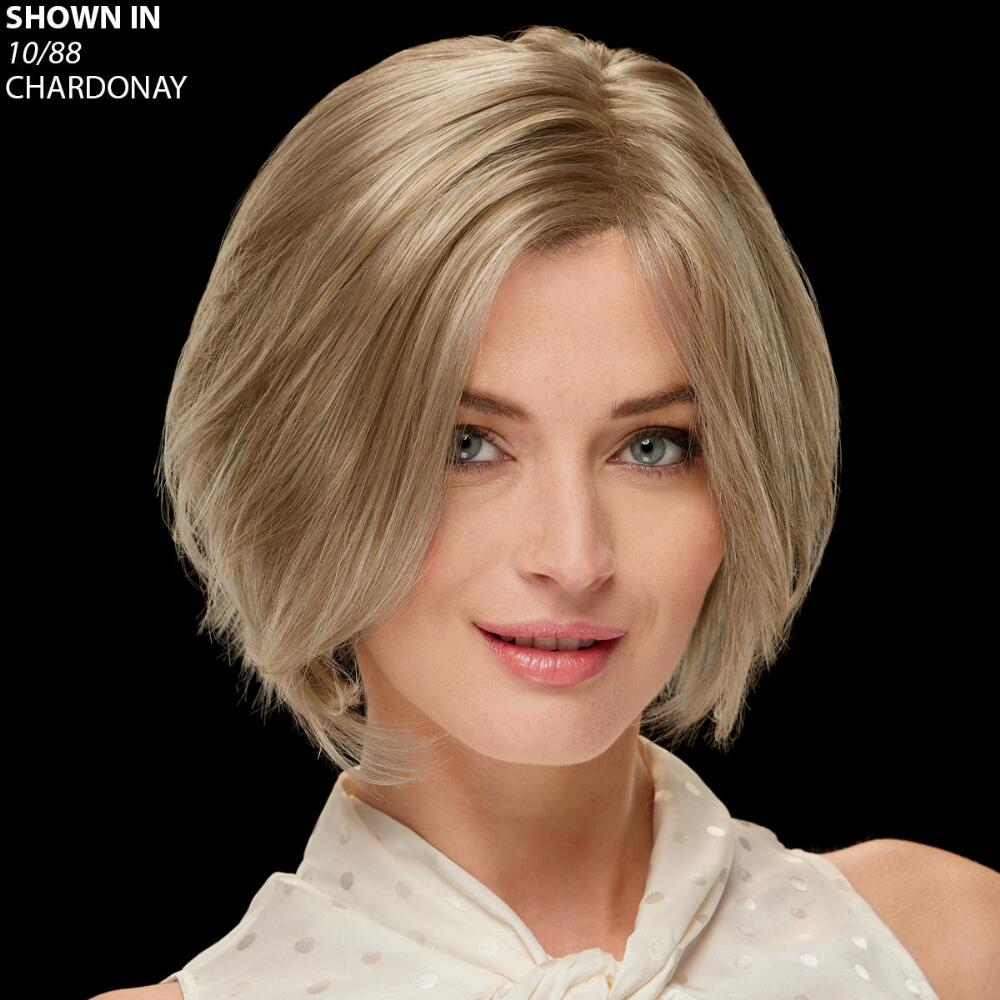 Straight lace front wigs
Sleek and Straight Perfection With Lace Front Wigs
Are you prepared to channel your inner hair goddess with long, sleek locks? Lace front wigs are your ultimate ally in making this vision a reality. The process is straightforward: start by securing your natural hair, then gently put on your lace front wig.
Achieving mesmerizing lace front hairstyles like the sleek and straight is a breeze. Use a flat iron to create a seamless, silky-smooth look that oozes sophistication.
To ensure the longevity of your sleek straight lace front wig, don't forget the essentials. A quick spritz of heat protectant shields your wig from potential styling heat damage. And for that extra touch of allure, a hint of wig serum for lace front wigs adds a mesmerizing gloss and brilliance.
Whether you're heading to brunch, preparing for a night on the town, or simply stepping out to captivate the world, this timeless hairstyle with lace front wigs is your passport to turning heads wherever you go.
High And Mighty Ponytail With Lace Front Wigs
Imagine confidently walking into any room, your hair swept up into a high ponytail, exuding an aura of fierce, fabulous energy that leaves everyone in awe. How can you make this look effortlessly yours? The answer lies in lace front wigs.
Start by securing your lace front wig securely in place. Ensure it's snug and perfectly positioned to achieve that fabulous high ponytail.
Use a hair tie or a stylish scrunchie to hold your high ponytail in place. Don't settle for anything less than perfection – assemble your ponytail tight, sleek, and poised to make a statement. You'll feel a surge of confidence as your transformation takes shape.
Consider wrapping a small section of hair around the base to add a touch of sophistication to your high ponytail. This simple step conceals the hair tie, elevating your look from casual to chic instantly. The result? A hairstyle that exudes confidence and refinement.
So, elevate your style, embrace the sassy energy of the high ponytail, and step into every room like the fierce and fabulous woman you are. With lace front hairstyles like this as your trusty ally, the world is your runway, and you are the star of the show.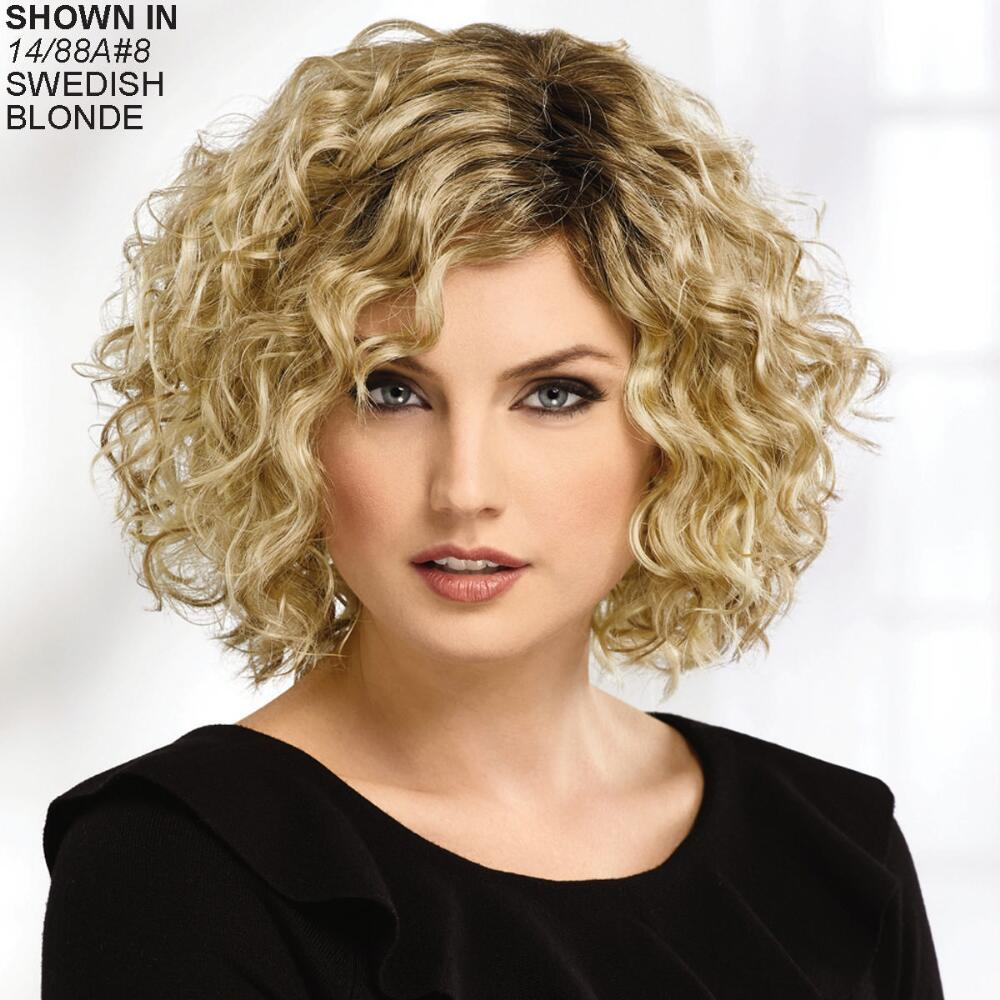 Lace front wigs for voluminous curly hairstyles
Voluminous Curls With Lace Front Wigs
Craving that red carpet-ready, jaw-dropping look that turns heads and leaves everyone in awe? It's time to embrace the drama and dive into a world of voluminous curls with lace front wigs that will have you feeling like a superstar.
Imagine stepping into a room, and all eyes are on you. That's the magic of lace front wigs with voluminous curls. And the secret? A lace front wig becomes your blank canvas, ready to be transformed into a masterpiece of style and elegance.
To create this show-stopping look, arm yourself with large-barrel curling irons. This styling tool is your ticket to those big, bouncy curls that scream glamour and confidence.
Just wrap the hair of the lace front wigs in sections around those barrels, let the heat work its magic, and watch those luscious locks take shape.
To achieve that soft, Hollywood-worthy finish, don't forget the final touch. After setting your curls, gently run your fingers through them. It's like sculpting a work of art, unveiling waves that exude grace and allure.
With lace front hairstyles like this, you won't just be turning heads; you'll be stealing the spotlight, becoming the belle of the ball!
The Classic Half-Up, Half-Down With Lace Front Wigs
When you can't decide between wearing your hair up or down, the classic half-up, half-down hairstyle is your golden ticket to achieving that perfect balance. And when you introduce lace front wigs into the equation, you're in for a world of style possibilities!
To create stunning lace front hairstyles like this, part your wig right horizontally, creating a symmetrical canvas. Now, secure the top half of your hair with a stylish clip or a hair tie. Voilà! You've unlocked a timeless hairstyle with a lace front wig that effortlessly walks the line between chic and carefree.
What's truly enchanting about the classic half-up, half-down hairstyle with lace front wigs is its versatility. It's a look that plays the chameleon, seamlessly transitioning between casual brunches with friends and glamorous evening soirées.
Its charm lies in the fact that it's both sophisticated and laid-back, suitable for any occasion that life throws your way.
With lace front wigs and the classic half-up, half-down hairstyle in your arsenal, you're not just turning heads; you're rewriting the rules of hair fashion. Embrace the versatility, embrace the elegance, and let your hair take center stage in every aspect of your life with lace front wigs!
Conclusion
Lace front wigs are nothing short of a hairstyling revolution, offering you the power to transform your look effortlessly. Whether you're dreaming of sleek and straight elegance, voluminous curls, or the playful allure of beachy waves, these wigs make it all possible.
So, the question is, are you ready to seize the day with style and flair? Head over to Paula Young® and explore their collection of lace front wigs in the trendiest cuts, styles, and colors!
Unlock your inner glam with the trendiest lace front wigs and start making heads turn!