In a world where fashion and practicality often seem to conflict, a new trend has emerged, bridging the gap between style and functionality – functional fashion.
Inspired by outdoor gear and activewear, this innovative approach to clothing design has taken the fashion industry by storm, bringing performance-oriented features and materials to everyday wear. From urban adventurers seeking comfort and versatility to fashion-forward individuals seeking sustainability and mobility, outdoor-inspired clothing offers many advantages beyond mere aesthetics.
In this article, we will examine the world of functional fashion and explore seven compelling reasons why outdoor-inspired clothing is becoming a go-to choice for fashion-conscious individuals.
From its durability and weather resistance to the clever inclusion of pockets and sustainable materials, we will uncover how these garments seamlessly blend style and practicality, enhancing the everyday wardrobe of those who value both form and function.
So keep reading until the end to discover how to elevate your style and experience a whole new level of comfort, versatility, and sustainability – all while making a statement in functional fashion.
Comfort and Versatility
One of the most compelling reasons to embrace the outdoor-inspired clothing trend for everyday wear is its unparalleled comfort and versatility.
These garments, designed with an emphasis on functionality, are crafted using high-quality, technical fabrics that prioritise comfort without compromising style.
Moisture-wicking properties keep you dry and fresh, while breathability ensures you stay comfortable regardless of the weather. So irrespective of if you're navigating the urban jungle, embarking on an impromptu hike, or simply running errands, outdoor-inspired clothing effortlessly adapts to various activities and environments, making it a reliable choice for any occasion.
With its seamless transition from active pursuits to casual outings, functional fashion lets you conquer the day with ease and unmatched comfort.
Durability and Longevity
In a world of fast fashion and disposable clothing, the durability and longevity of outdoor-inspired clothing stand out as a refreshing contrast. These garments are built to withstand the rigours of everyday life and more.
Indeed, with their robust construction and attention to detail, outdoor-inspired pieces outshine conventional fashion in terms of durability. Reinforced stitching, high-performance fabrics, and abrasion-resistant materials ensure that these clothes can endure frequent wear and washing without losing shape or quality.
When you invest in functional fashion, you not only save money in the long run but also contribute to a more sustainable approach to dressing, as these long-lasting pieces reduce the need for constant replacements, reducing your environmental footprint and promoting responsible consumption.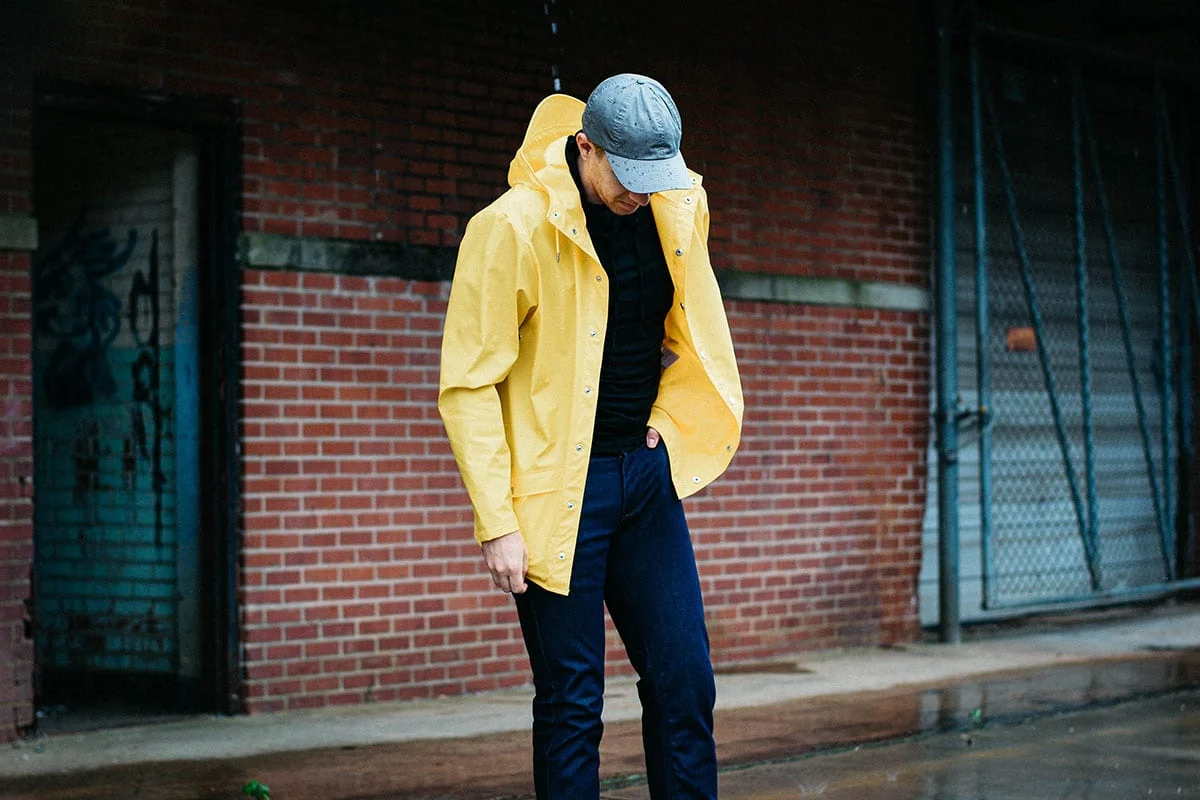 Weather Resistance
When it comes to facing unpredictable weather conditions, outdoor-inspired clothing truly shines. Not least because this functional fashion category boasts impressive weather-resistant features, keeping you protected and comfortable throughout the day.
These garments are equipped to handle everything from unexpected rain showers to blustery winds. Furthermore, many outdoor-inspired pieces are designed with water-resistant or waterproof materials, ensuring you stay dry and cozy during inclement weather.
Additionally, advanced windproof membranes and well-designed hoods provide extra protection against the elements. With outdoor-inspired clothing, you can confidently step out into the world, knowing you are well-prepared to brave whatever Mother Nature throws your way while looking stylish and effortlessly put together.
Pockets and Storage
One of the standout features of outdoor-inspired clothing that sets it apart from traditional fashion is its ingenious use of pockets and storage solutions.
These garments are designed with practicality, so they incorporate many well-placed pockets to cater to modern lifestyles. Therefore, you can say goodbye to carrying bulky bags or fumbling with small accessories because, with functional fashion, you have all your essentials within arm's reach.
These strategically positioned pockets offer convenient and secure storage options, whether it's for keys, smartphones, wallets, or even small gadgets. Not only does this added functionality streamline your daily routine, but it also allows you to travel light and efficiently without sacrificing style.
From commuters navigating bustling city streets to avid travellers exploring new horizons, the abundance of pockets in outdoor-inspired clothing ensures you have everything you need, making your daily adventures all the more enjoyable.
Enhanced Mobility
In a fast-paced world that demands constant movement, the importance of clothing that allows unrestricted mobility cannot be understated.
Outdoor-inspired clothing excels in this aspect, offering enhanced mobility and freedom of movement like no other. These garments are carefully designed with ergonomic cuts and stretchy fabrics that adapt to your body's natural contours, providing a comfortable fit that never hinders your motion.
Whether walking briskly to catch a train, cycling through busy streets, or simply going about daily activities, functional fashion ensures you can move easily and gracefully. No longer limited by constricting clothing, you can embrace an active and dynamic lifestyle, feeling confident and comfortable in your outfit no matter the task at hand.
By prioritizing mobility, outdoor-inspired clothing empowers you to take on the world with confidence, allowing you to tackle any challenge that comes your way without compromising on style or comfort.
Sustainability and Eco-Friendly Materials
As society becomes increasingly aware of the fashion industry's environmental impact, the demand for sustainable clothing options has surged. Subsequently, this is where outdoor-inspired clothing truly shines, as many brands in this category are pioneers in adopting eco-friendly practices and materials.
From recycled polyester to organic cotton, these garments often utilize sustainable fabrics that reduce the burden on the planet's resources. By choosing functional fashion, you can align your style with your values, making a conscious effort to support brands prioritising ethical and environmentally responsible manufacturing processes.
Overall, embracing outdoor-inspired clothing enhances your everyday wear with style and functionality and contributes to a more sustainable and eco-conscious fashion landscape, paving the way for a brighter and greener future.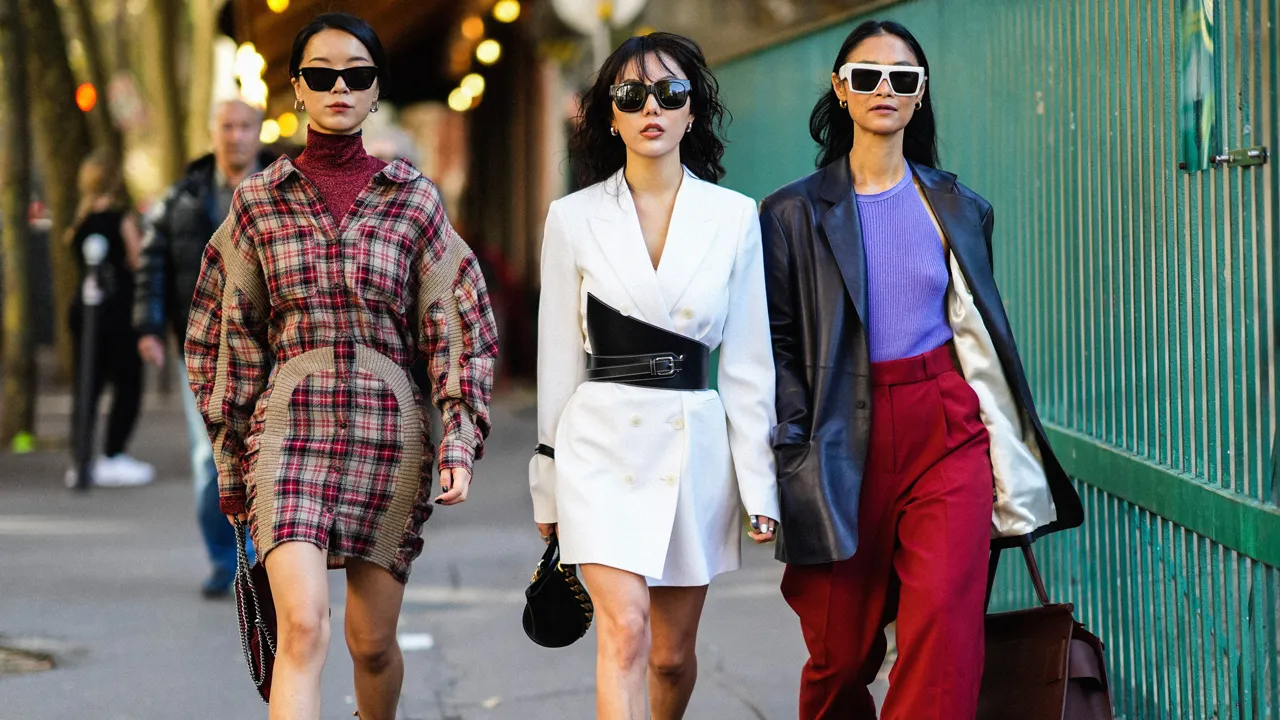 On-Trend Style
Gone are the days when functional clothing meant sacrificing style. In today's fashion landscape, outdoor-inspired clothing has seamlessly merged practicality with on-trend designs, making it a fashion-forward choice for individuals seeking both functionality and aesthetics.
Many designers and brands have embraced the appeal of functional fashion, incorporating elements inspired by outdoor gear into their collections. As a result, you can find a diverse range of trendy and stylish pieces that effortlessly blend performance-oriented features with contemporary fashion sensibilities.
From chic outerwear with cleverly integrated waterproofing to sleek activewear-inspired bottoms, functional fashion offers various options to suit multiple tastes and preferences. Embracing this trend allows you to stay ahead of the curve, presenting a unique and fashion-conscious look that supports your active lifestyle.
Whether heading to the office, exploring the city, or meeting friends for a weekend adventure, outdoor-inspired clothing lets you make a statement without compromising comfort or practicality.
Final Thought
Functional fashion has proven itself as more than just a passing trend; it's a lifestyle choice that combines the best of both worlds – style, and practicality. Indeed, the seven benefits of incorporating outdoor-inspired clothing into your everyday wear are a testament to its undeniable appeal.
So if you are yet to jump on board, why wait?
You can elevate your wardrobe with outdoor-inspired clothing – see And Wander product range at Maplestore as an example – and experience the countless benefits of functional fashion as you stride confidently through life, ready to take on whatever the world has to offer.