Hello everyone, After a long time, when I searched for a good shampoo on the internet then I found Bleach London Smoky Shampoo for smoky dirty blonde hair and it is vegan and cruelty-free. So, when I searched more about it then I found it is a very good product and when I read reviews then the response is so amazing.
This is such an amazing product, and at the moment I used it because I want non-permanent hair colour but the kind of stuck love it so much and wish they would do this as a semi-permanent and at the same time I really want to write a review about this awesome product for my readers so that you all also take some advantage.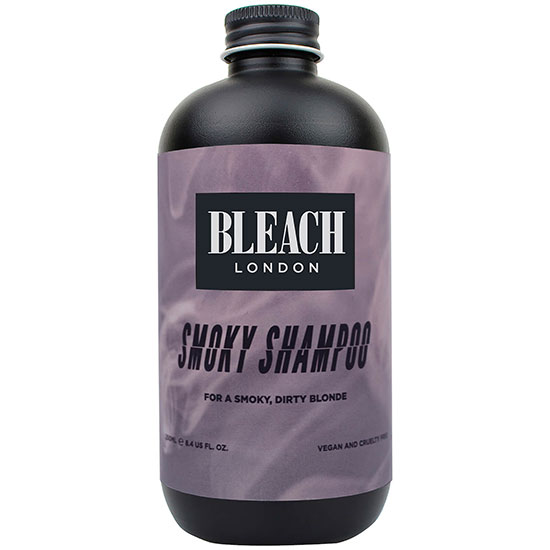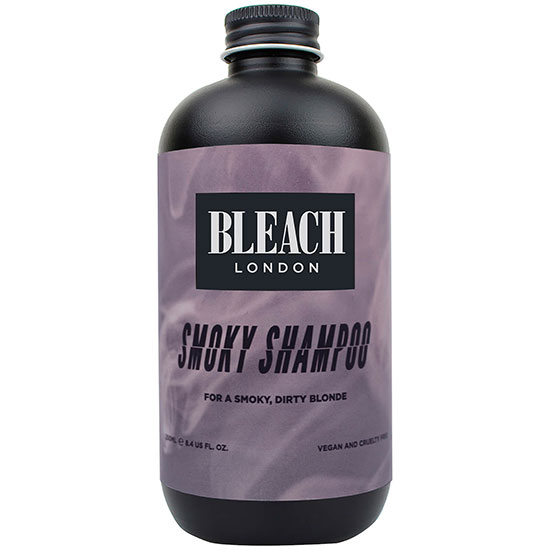 Features of Product
By the use of this product try to shake up your look without making a colour commitment.
The product has charcoal grey tones and slate sheen to light hair shades and contains vitamin E, the formula offers to soften nourishment like the entire Bleach line and is completely cruelty-free and vegan.
To neutralise orange and yellow tones or more regularly for a stronger, smokey colour use it on a regular basis.
How to Use it?
When you go for a bath then use this smokey shampoo on a generous amount on the wet hair and avoid using it in max quantity at one time.
Apply gently massage to cover all your hair part roots and ends also. For a good result leave it for 5-10 minutes.
After 5-10 minutes wash out the shampoo and follow with Bleach London Smoky Conditioner for better results and dry hair with the help of a towel.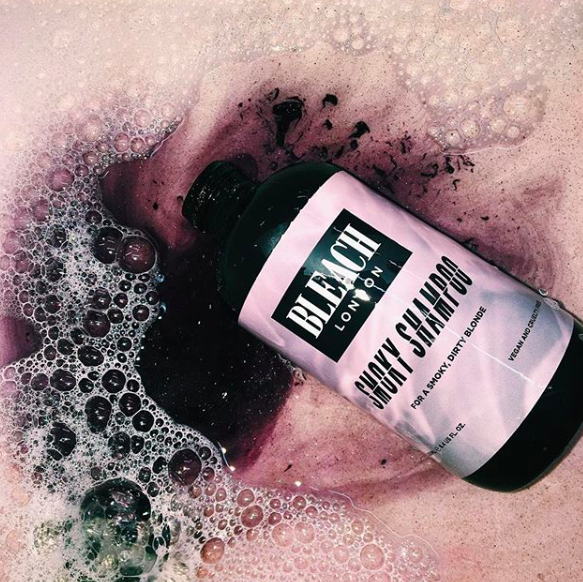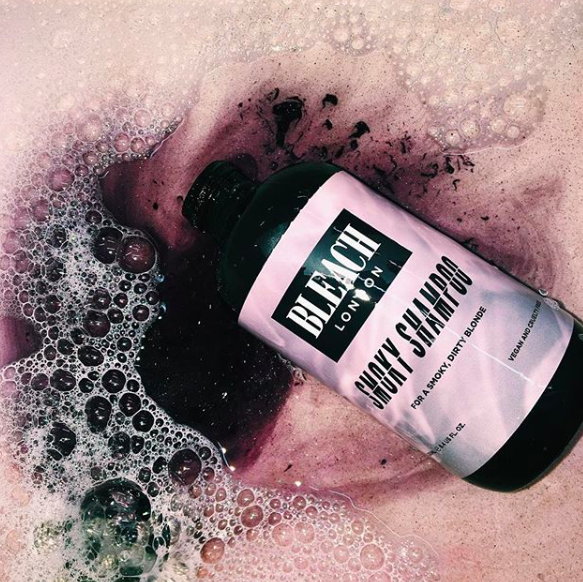 Precautions
Try to avoid with your eyes and if it is happening then rinse with water immediately.
This product must not be used for dyeing the eyelashes or eyebrows, it may be the cause of blindness.
This product contains such types of ingredients which may cause skin irritation on certain individuals if this happens then consult with a doctor immediately.
What is the importance of ingredients used in this Smoky Shampoo :
The product contains important ingredients like Disodium Laureth Sulfosuccinate, Acrylates Copolymer, Tocopheryl Acetate, PEG-7 Glyceryl Cocoate, Coco-Glucoside, Titanium Dioxide, Sodium Lauroyl Sarcosinate, Parfum (Fragrance) and more other but why it is used then read it below.
This product contains Titanium Dioxide and It protects the skin from UVA and UVB radiation and is considered no risk of skin sensitivity and contains Linum Usitatissimum Seed Oil and Linseed is used as a skin-conditioning agent and for foaming and cleansing agent in shampoo Sodium Lauroyl Sarcosinate is used.
It contains Disodium EDTA and the related ingredients bind to metal ions which inactivates them and prevent the metals from being deposited onto the hair, scalp and skin. It also contains Aloe Barbadensis Leaf Juice and is useful for all types of hair, especially for dry and damaged hair and for improving the texture of hair it contains Polyquaternium-10.
Read: Bleach London Violet Skies Review
It also contains Ethylhexylglycerin and is a synthetic compound derived from grains and plants. Ethylhexylglycerin is used as a weak preservative and skin conditioning agent. It also contains sodium chloride and If your hair or skin is oily then a shampoo containing sodium chloride can be good for you. But if your hair or skin tends to be dry, then it may cause drying.
It contains Cocamidopropyl betaine and it is a synthetic surfactant, useful for cleansing the hair. It also contains PEG-7 Glyceryl Cocoate and gives a soft and smooth appearance for the skin.
It also contains Coco-Glucoside and it can provide the desired foaming lather without causing the negative side effects of scalp irritation.
Now it's time to write a review of another person because it's my personal opinion that more people's positive response decides the product's quality. So, mention here some customer reviews.
1. The response is amazing and she says that the product is one of her favourites of the bleach London and it makes hair feel soft and in fabulous condition.
2. One more person says that she used smoky shampoo and conditioner and the result comes very good but after some time when using regular shampoo then the colour faded to light green.
3. Another person says that she bought it from Bleach London because she wants an ashier look and the result is amazing, the lightest parts of hair have a gorgeous silver/grey colour and the darker parts have been toned almost white.
Conclusion
This Smokey Shampoo is very good from my side and for a better result, smoky conditioner is also used and a mix of positive and negative reviews are there on the internet because if it is good for you then not sure it is good for another person also and no other formula is there to judge any product without using it so definitely try this one and refer to your friends also.
So, see you with another product review very soon.