Well-chosen lingerie is the key to quality training. To make sports satisfying as well as productive, it is important to wear comfortable underwear. Only then will you feel as good as possible and fully devote yourself to training. It is important to note that underwear also protects your health.
During physical activity, your muscles need special support. This will help to avoid physiological problems and will help you keep your mind fully focused on the training.
In this post, Empress Mimi will tell you everything you need to know about choosing lingerie for sports.
Choose the right material for maximum comfort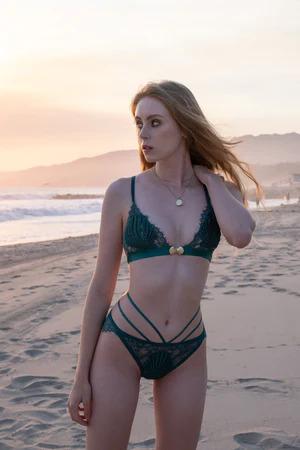 During sports training, the skin constantly rubs against lingerie. If the material becomes wet as a result of physical activity, you may experience irritation. This may also lead to an unpleasant smell of sweat. It will cause discomfort and distract you during sports.
Fitness trainers and dermatologists recommend choosing moisture-absorbent and breathable underwear fabric for sports, like spandex and nylon. These are the most popular materials for sportswear. They will ensure a tight fit on the body and prevent skin irritation. This fabric will also mitigate the smell of sweat.
If you are looking for lingerie sets that are comfortable, breathable, and beautiful, go here https://www.empressmimi.com/collections/matching-lingerie-sets. At Empress Mimi, you are bound to find the lingerie that will bring out the regal beauty within you.
The right fit of your lingerie will make you feel confident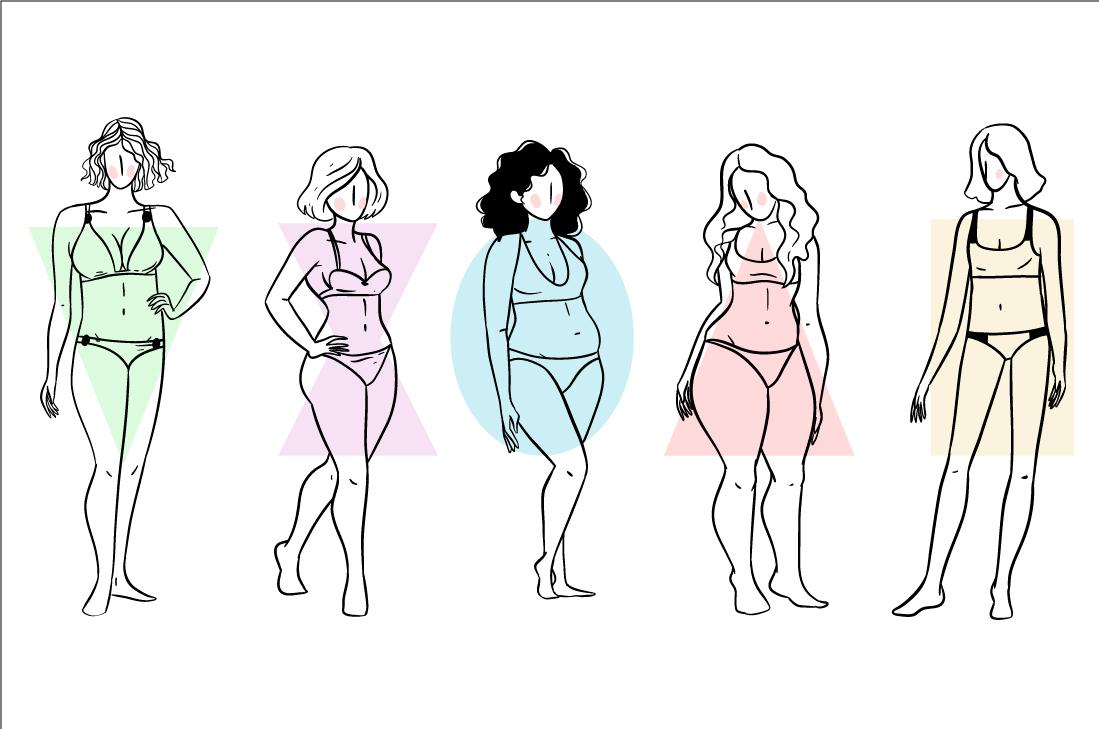 No woman will look and feel good in clothing that does not fit her. All shapes are beautiful in their own way – you just need to find the right underwear to highlight the best of them.
To choose your lingerie fit, first determine your body type. There are five of them:
Pear (the main distinction is wide hips);
Inverted triangle (wide shoulders);
Hourglass (proportional dimensions of shoulders and hips, narrow waist);
Apple (wide waist);
Rectangle (approximately the same shoulders, bust, waist, hips).
Women with a "pear" figure are recommended to choose a bra cut with a push-up effect. With this body type, it is important to emphasize the top to create even proportions.
Those with the "inverted triangle" can choose a bust minimizer bra. This will make your shapes proportional while supporting your breasts well.
Practically all fits will suit the "hourglass" figure. You have the most freedom to choose which parts of your body you want to highlight the most.
Women with an "apple" body should pay attention to bottoms with a high waist. This will hide your tummy.
Those with the "rectangle" body type are also recommended to wear a high bottom and a slight push-up top.
All these tips are general: every woman should measure herself and choose her own fit. It is recommended to try several options, and choose the most suitable one among them. You should feel comfortable and confident in your perfect underwear. You should have a "this is mine" feeling as soon as you put it on. Only then will this underwear bring you pleasure during sports.
Seamless underwear is a great example of lingerie that is great for exercising. In addition to the comfort and health benefits of fitness, it will look amazing. Nothing but your sports uniform will be visible on your body. Thanks to the absence of seams, seamless underwear blends with the body and does not create folds under sports clothes. Another great option are special sports bras. When properly fitted, they do a great job of supporting your breasts.
If you want to get the most out of sports, choose supportive lingerie
One of the main goals of sports is to maintain your health. To assist in this, you should use lingerie that supports your shape. According to traumatologists, injuries that occur during active training are often due to insufficient fixation and support of muscles. Special compression underwear can save from this.
A wireless bra can provide impeccable comfort not only with a firm fixation of the breast, but also convenience. Bra darts have a tendency to climb out of the bust, and as a result cause discomfort and even pain. Wireless bras don't have them, making them ideal for active lifestyles. For this reason, many women like to use them in everyday life. For many, they are so comfortable they don't want to take them off.
Be stylish everywhere
Do you think you need boring specialized underwear for physical activity?
Not at all. You can use bright, fashionable and comfortable underwear without compromising on comfort.
Such clothes will undoubtedly help you feel more confident. During physical exercise, it is not recommended to be distracted – you need to be focused. And to be focused, you need to be confident.
Well-fitted and stylish underwear will make sure you are not thinking about your appearance when you should be focusing on your form.
Bright sports bras are a perfect example of functional and stylish underwear that can enhance your performance and boost your confidence during exercise. These bras provide high-quality support, strong muscle fixation, moisture resistance, and flattering shaping, ensuring maximum comfort and performance. Another great option for activewear is patterned leggings, which can add a pop of fun to your workout routine while also providing compression to protect your muscles from injuries.
Well-chosen lingerie is the key to good sports
In summary, we can say that underwear plays a crucial role in physical activity, and it's essential to choose the perfect fit for your body. To find the right option for you, take into account your body's features and try different types of underwear, including ready-made sets, seamless lingerie, compression garments, and bright and fun sports bras or leggings.
Only by experiencing the benefits of suitable underwear can you truly appreciate its importance. The function of good underwear goes beyond just beauty and hygiene, as it provides extra support and muscle fixation to keep you healthy and prevent injuries. Beauty and comfort are also important aspects to consider, as they enhance the enjoyment of physical activity. People tend to find pleasure in beautiful and comfortable things, especially during exercise.